A Beautiful Day, a Bus Full of Friends, and a Tragedy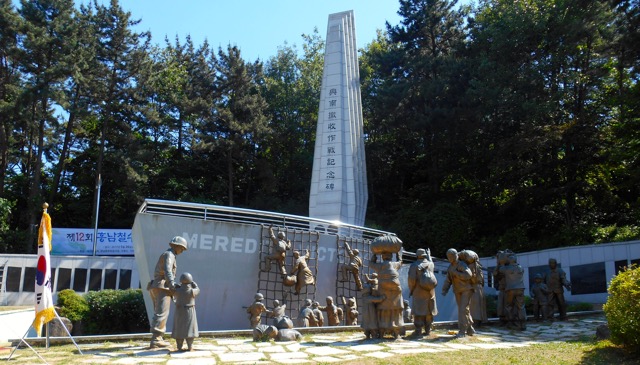 It was Friday. The sky was blue, the sun was bright, and the air was clean. And I was headed for Geoje Island . . . with a busload of men and women who 67 years ago were North Korean refugees.
I had been asked to give a speech at the Heungnam Evacuation Memorial Committee's annual ceremony.
As the bus arrived in Geoje and pulled into the parking lot of the Heungnam Memorial, a monument that pays tribute to the men and women involved in the historic amphibious rescue that took place in December 1950, I was grateful.
Grateful for the opportunity to show my respect and admiration for the former refugees - many of whom I've interviewed - now in their eighties and nineties.
Grateful for the American servicemen who in 1950 did their part to rescue nearly 100,000 refugees from war.
And grateful for another day.
My remarks:
Today, as we commemorate the 67th anniversary of the largest sea-borne, combat evacuation of civilians in US history, we remember the sacrifices made and the courage demonstrated by those who participated in, and were rescued at, Heungnam during the terrible winter of 1950. 
Commemorating the Heungnam Evacuation reminds us that nearly 100,000 North Korean civilians – some who are here with us today – escaped communism and made their way to this island, to freedom.
This ceremony also reminds us that the two-week evacuation impacted not only those saved, but also one million of their descendants. There is no doubt that the Heungnam Evacuation changed Korean history. In recent weeks we have seen how this one event that occurred so long ago still affects the Korean peninsula.  
The election of Moon Jae-in as president of the Republic of Korea shows the enduring legacy of the Heungnam Evacuation. It also demonstrates his parents' and all the refugees' remarkable courage, will to survive, and desire for freedom. Just as importantly, President Moon is living proof that rescuing civilians from war, whether at Heungnam or anywhere else in the world, is always a worthwhile and honorable endeavor.  
But President Moon is also a reminder that the Heungnam story is not over. He dreams – as do many of you here today - that someday Heungnam refugees and their families will return to their hometowns. After interviewing over 30 North Korean refugees and hearing their poignant stories, I also hope this will happen. The pain and suffering of separated families has gone on too long.
Let us all pray that remembering Heungnam brings about an appreciation for and recognition of the sacrifices made there by Koreans and Americans and helps bring about an end to this tragic chapter of Korean history.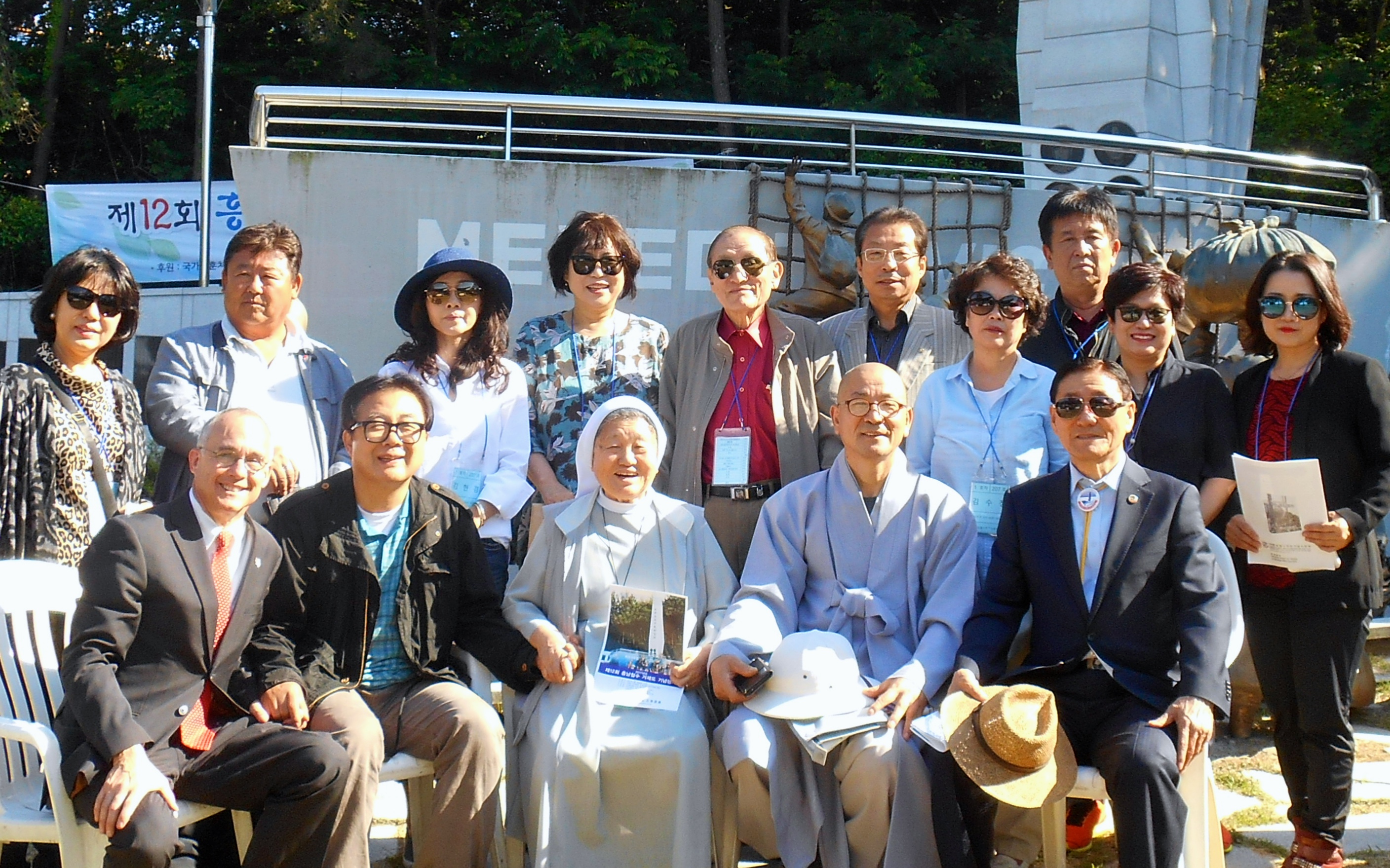 Top photo: Hungnam Memorial on Geoje Island (Photo credit: Ned Forney)