May the Circle Be Unbroken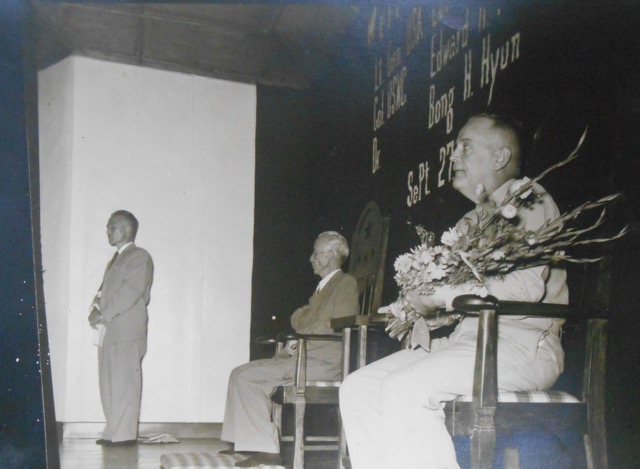 They boarded a ship on December 19, 1950, and never returned. None of them could have imagined on that fateful day 67 years ago that they were saying good-bye to family and friends - forever.
But they survived.
With the help of Dr. Hyun Bong-Hak, a Korean doctor who was determined to save them, and Col. Edward H. Forney, USMC, the officer in charge of the evacuation, the congregation of Dongcheon Church escaped Hungnam, North Korea, on a US Navy ship and sailed south, to Geoje Island.
Less than a week later the Chinese communists took over their homes, church, and town.
To this day, Dongcheon Church members who were refugees at the time of the historic evacuation explain to the younger generation how grateful they are for Dr. Hyun, Col. Forney, and all the men who worked to save them from the approaching Chinese. They also remind them that without the help of the Americans their church and its members would have perished.
And in a strange twist of fate, the Forney family has a special relationship with Dongcheon Church, one that spans nearly 60 years.
In 1959, Col. Forney, serving as the senior US Marine Corps advisor to the ROK Marine Corps and stationed in Seoul, was invited by members of Dongcheon Church to a ceremony honoring him, Dr. Hyun, and Gen. Almond, the commanding officer of X Corps in 1950.
Forney gave a speech that day thanking the congregation for their warm hospitality and for their efforts in arranging such a meaningful ceremony.
Over 50 years later, my son, Ben, who had moved to Seoul after completing his Fulbright English Teaching program in Mokpo, Korea, was invited to the church for a memorial ceremony honoring Col. Forney. Ben also gave a speech - in Korean - and thanked the congregation for their continued support and remembrance of his great-grandfather.
And last Sunday, July 2, 2017, my cousin, Alice, Jodi and I were invited to Dongcheon Church. In a wonderful tribute to Col. Forney and our family, a memorial "Forney Wall" has been established in the church's history room, where the story of the church from its founding in North Korea to its time on Geoje Island to its current location in Seoul is proudly displayed. The pictures about Forney are testimony to the enduring friendship between our family and its members.
After showing the wall to Alice, our host for the day and good friend, Mr. Han Jae-Hwa, invited us to a beautiful church service. It was now my turn to show our family's gratitude for everything the church has done for us over the years. In my short speech, I echoed the words of my grandfather and my son. The story had come full circle.
Thank you, Minister Jeon, Mr. and Mrs. Han, and all the members of Dongcheon Church.
The story continues . . .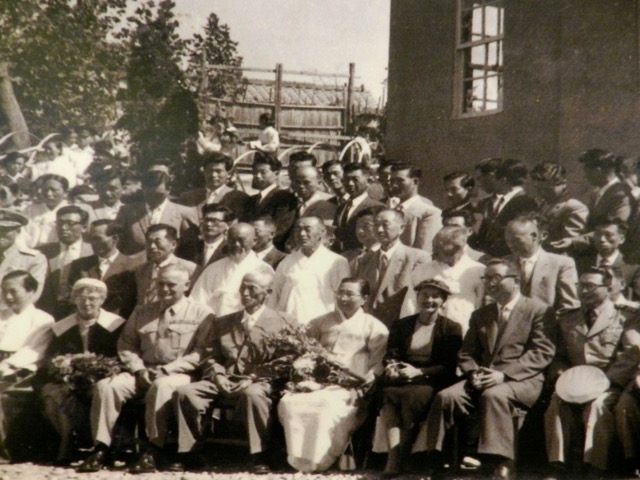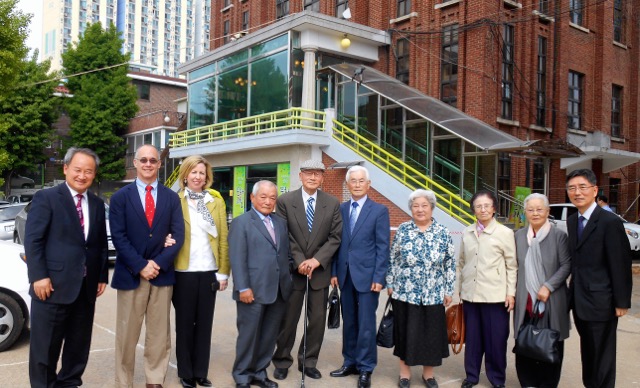 Deungcheon Church today- Ned with former North Korean refugees he interviewed, Minister Jeon (far left) and Mr. Han (far right)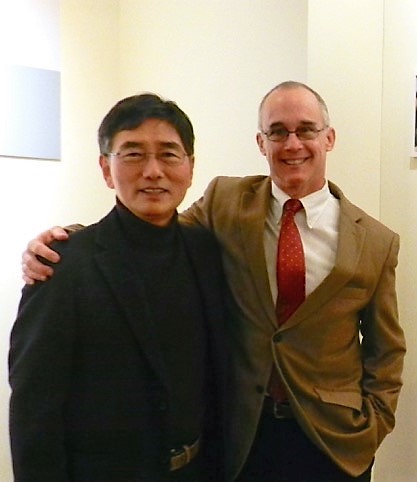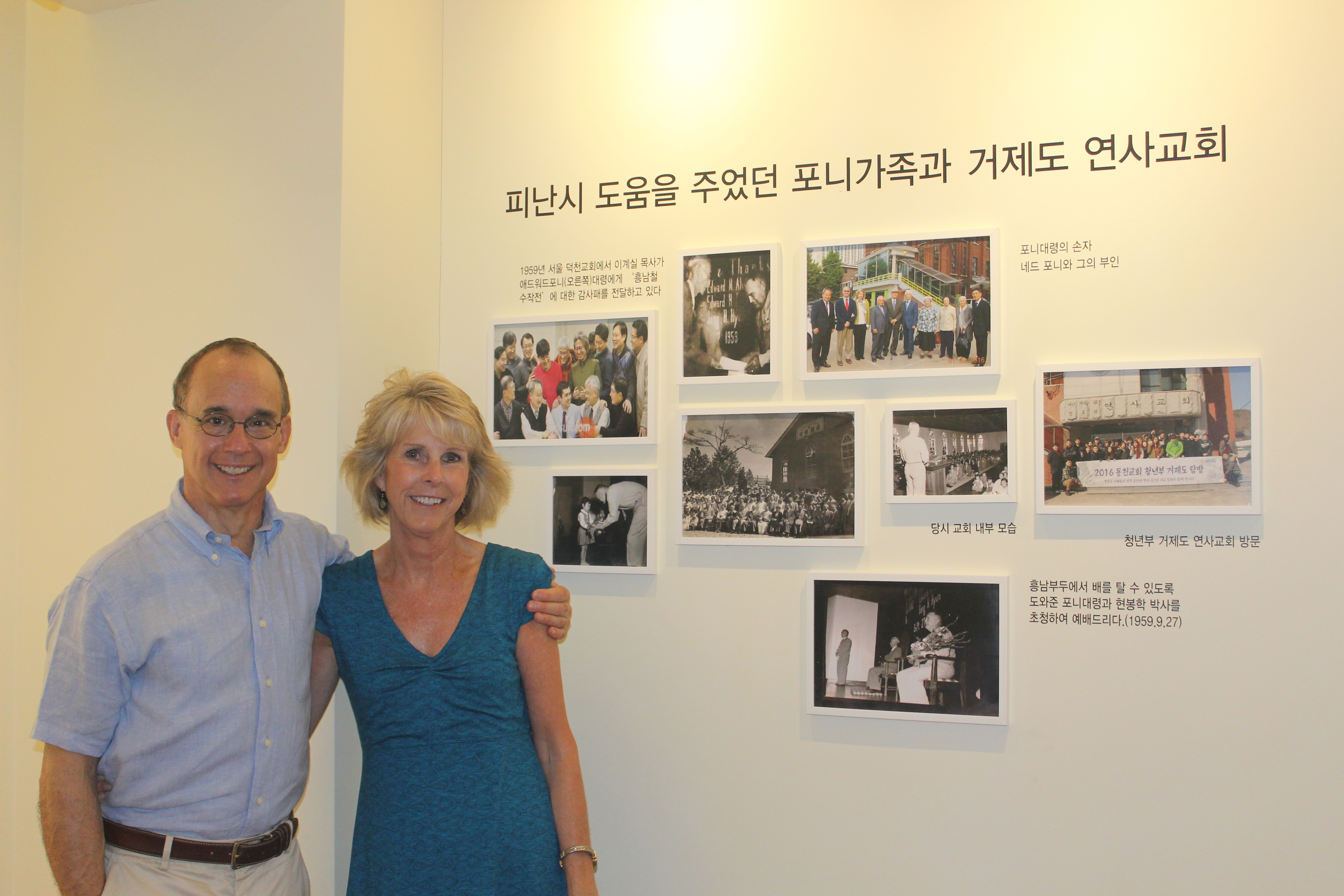 Top photo: Col. Forney at Dongcheon Church, Sept. 27, 1959
Middle picture: Ben Forney at Dongcheon Church- photo credit: Chosun Ilbo