Podcast – Col. Edward Forney and the Hungnam Evacuation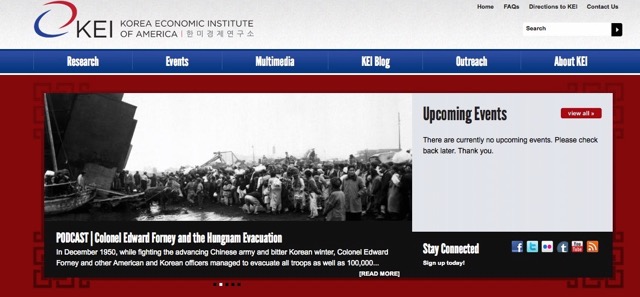 Walking from Farragut West station towards the offices of Korea Economic Institute of America, I was excited.
I was also tired.
I had just arrived from Seoul, and the 17 hours of flying and restless lapses into semi-consciousness on the plane were catching up with me. No worries, I thought. It's not every day you get the chance to be interviewed about something you're passionate about.
As I got closer to KEI's K-Street building, a Korean-American lady greeted me and took me up to the office of Jenna Gibson, KEI's Director of Communications. Ms. Gibson had contacted me days earlier, inviting me to be a guest on her Korea Kontext Podcast.
As I entered Jenna's office and began talking with her, I immediately felt relaxed and energized. It was obvious that she was genuinely interested in the Hungnam Evacuation and its connection with South Korea's president, Moon Jae-in, and my late grandfather, Col. Edward H. Forney.
Thirty minutes later the interview was over.
For anyone who wants to learn more about the events leading up to Hungnam and the evacuation itself, here it is in 23 minutes: Col. Edward Forney and the Hungnam Evacuation.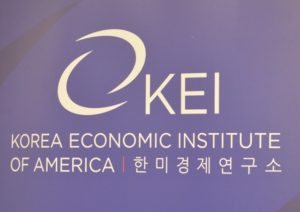 Founded in 1982, KEI was the first "think tank" established to focus entirely on economic, political, and security relations between the Republic of Korea (ROK) and the United States. Their website, podcasts, and Twitter and Facebook pages, "dedicated to promoting dialogue and understanding" between the two countries, are excellent.
KEI is also a great resource for Korean news. Stories about "everything Korea," as Jenna says in her podcasts, are compiled and posted daily. And they're all in English.
Check it out and bookmark: www.keia.org.
Thank you Jenna Gibson and KEI for the opportunity to tell the Hungnam Evacuation story and for everything you do to promote Korean-American friendship - at all levels.