How Could We Ever Forget You?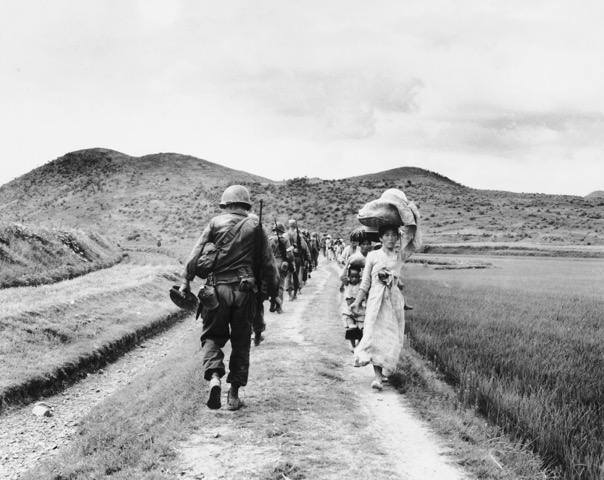 "How Could We Ever Forget You?" For those who fought in the "Forgotten War," it's a rhetorical question they rarely hear.
But this past June in Houston, hundreds of Korean War veterans, their relatives, and guests attended a commemoration of the 67th anniversary of the start of the Korean War. Like similar events held around the world that month, the ceremony honored and thanked Korean War veterans for helping rescue Korea from communism and made it clear that for some, the three-year conflict is anything but "forgotten."
The observance, held at Bush Intercontinental Airport's Sheraton Hotel, was a touching and beautifully-orchestrated tribute to the men of the Lone Star Chapter of the Korean War Veterans' Association. Hosted by SaeEden Presbyterian Church, a Seoul based mega-church with over 30,000 members, the evening featured speeches, musical and cultural performances, dinner, and lots of "brothers-in-arms" camaraderie, the kind that comes only from serving together in combat.
In the church's 11th consecutive year of hosting the gathering, the audience was reminded of the gratitude SaeEden's members - and millions of Koreans - have for those who helped secure freedom for their country.
My mother and sister attended the June 17 event and were particularly impressed with and moved by the "Children's Welcoming Speech," made by a young boy and girl, Eliya Kim and SungGun Kim, who graciously thanked the veterans for their sacrifices and echoed the words of SaeEden's pastor, KangSuk So, who said, "How could we ever forget you?"
The SaeEden ceremony clearly showed the appreciation members of the church have for those who helped save their country. It also demonstrated how one event can become a powerful symbol of a nation's gratitude for those who, as President Moon said in his written address, "risked their lives to protect democracy, freedom, and peace in Korea."
Looking into the faces of the veterans that evening, my mother and sister saw first-hand how meaningful the simple words, "Thank you," really are.
To SaeEden Church, their sponsors, and everyone who made June 17, 2017, so memorable, Thank you! Your efforts were appreciated and will not be forgotten.