Kyung Hee University and the 36th UN International Day of Peace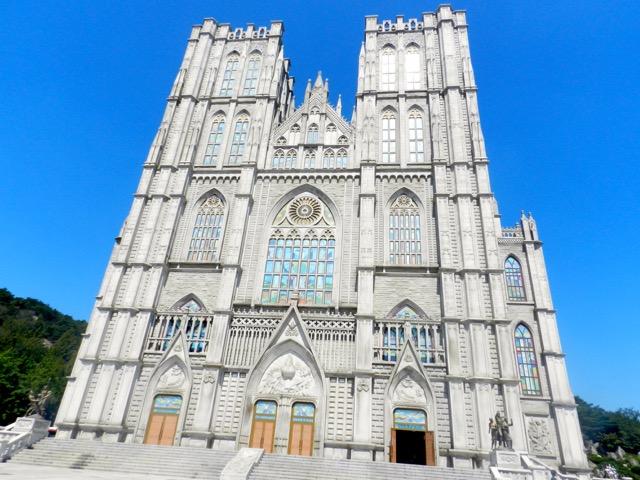 Thirty-six years ago - while Americans flocked to the theater to see the first "Raiders of the Lost Ark," Prince Charles and Lady Diana married, Hosni Mubarak became president of Egypt, and I struggled through my senior year in high school - Kyung Hee University made an historic proposal to the United Nations. The university, located in Seoul, South Korea, requested that an International Day of Peace be established. It was a novel idea and gained widespread attention in the UN General Assembly.
On November 30, 1981, a UN resolution proclaimed that every third Tuesday in September would be "International Day of Peace" (since then the date has moved to September 21), a day to "commemorate and strengthen the ideals of peace both within and among all nations and people."
With today's ominous headlines, YouTube feeds, and social media posts highlighting the world's crises, confrontations, and potential conflicts, it's easy to be cynical. What can a day set aside to promote international peace really accomplish, after all?
As I walked around Kyung Hee's beautiful, wooded campus yesterday during its annual Peace Festival - an event started in 1982 to create awareness of the Day of Peace - and listened to invited speakers and guests discuss the need to end armed conflicts and suffering, it reminded me that talking about, even just contemplating, the ideals of non-violence, harmony, and international collaboration is important.
If we don't take time to think about and plan for the things we want or need, nothing will change. From the current refugee crisis, to global health care issues, to regional conflicts, the international community needs innovative problems solvers. Maybe a student at Kyung Hee University will be one of them.
And then I saw the university's exhibit on Vaclav Havel.
Displayed prominently at the festival's entrance, the poster-size placards on the late writer, dissident, and Czech Republic president filled the Grand Peace Hall lobby. With titles like "Consciousness Precedes Being," "The Meaning of Culture," "A Sense of Eternity," and alarmingly, "The Threat of Collective Hatred," and "The Danger of New Dictatorships," the placards reminded me again of the importance of sharing ideas and having discussions.
Havel, one of the great thinkers and leaders of the late 20th century, was an intellectual. Before speaking, he analyzed and evaluated his passionate, visionary, and courageous words. When he finally took action, people followed.  The Czech Republic, Eastern Europe, and the world reaped the benefits of his unique leadership style and political philosophy.
Playing a crucial role in the former Czechoslovakia's "Velvet Revolution" - the non-violent overthrow of the country's communist government in late 1989 - Havel helped create an environment where dissenting citizens peacefully eliminated an oppressive one-party system, replacing it with democracy. Thousands of lives were probably saved in the process.
For many of us who remember the 1980's, today's world seems more complicated and dangerous than it was back then. But are we just being nostalgic? Are things really worse than before or is history simply repeating itself? It seems that problems, crises, and even armed conflicts will always be with us, but will great leaders?
In the end, thinking about peace and remembering those who did their part in promoting it is a good thing.
Thank you, Kyung Hee University!