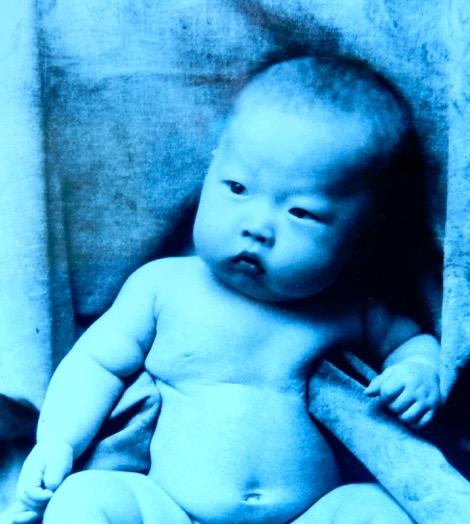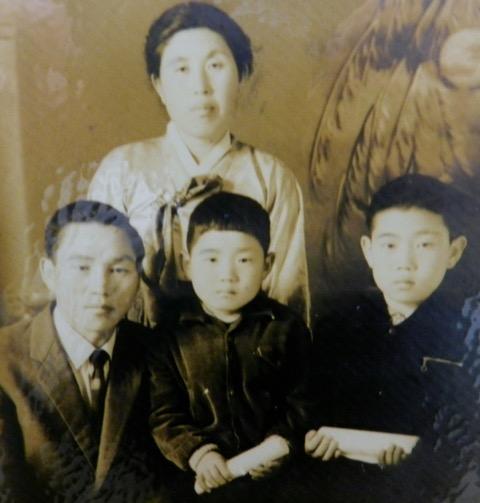 At some point during the early stages of SS Meredith Victory's December 22-25, 1950, voyage from Hungnam, North Korea, to Geoje Island, South Korea, a baby was born. The ship's crew was astounded. The men had never sailed with more than a handful of passengers aboard and had never dreamed that a baby would be delivered on a Victory ship, certainly not theirs. But with 14,000 refugees crammed aboard their standing-room-only cargo freighter, an unprecedented feat in itself, and a Korean woman giving birth to a healthy male baby, everything had changed. History was being made.
By the end of the 3-day trip, four more babies had been born. In the midst of war's death and destruction, Captain Leonard LaRue and his crewmen witnessed the miracle of new life coming into the world. The strength and courage of the Korean mothers and the older women who helped deliver their babies amazed the Americans. Despite the terrible conditions on the dangerously overcrowded vessel and the crewmen's fear of a potentially catastrophic accident occurring, the babies brought a glimmer of joy and hope to the refugees and crewmen. With Christmas approaching, many of them were reminded of another baby who had been born in a manger two thousand years before and whose family had also fled their homeland.
Shortly after the first child was born the crewmen began calling the infant "Kimchi." It was one of the few Korean words they knew, was easy to remember, and had an affectionate ring to it. The name stuck. The story of the little Kimchi, less than a day old, quickly spread through the ship. He soon had company.
The next day, another baby was born. Without debate or delay, the men named it "Kimchi Two." And you can guess the rest. By the time the refugees disembarked at Goeje, an island about 30 miles south of Busan, South Korea, there were five Kimchi's on board, all healthy, wrapped warmly in blankets, and nestled in their mother's arms. As Captain Leonard LaRue so eloquently stated when asked years later about the voyage, "God's own hand was at the helm of my ship."
Kimchi 5
After moving to Seoul two and a half years ago, one of the first people I interviewed was Lee Gyeong-Pil, or as he proudly calls himself and displays on his name card, "Kimchi 5." Now 67, Mr. Lee, aka Kimchi 5, has become a nationally recognized spokesperson for all the Hungnam refugees rescued throughout December 1950. He's an ambassador of good will and peace and devotes much of his time to telling the Hungnam story. He gives presentations to school groups, non-profit organizations, and government agencies, and everywhere he goes he shares a message of gratitude, kindness, and compassion. He firmly believes that he owes his life to the US servicemen at Hungnam and citizens of Goeje, who so graciously and generously helped the refugees when they arrived on the island. He also believes the Hungnam Evacuation must never be forgotten.
Kimchi 5's parents remained on Geoje their entire lives and Mr. Lee still lives there. He's a veterinarian and is known throughout the island as the cow specialist. There are nearly 3,500 cattle on Geoje and Mr. Lee takes care of almost all of them. He is married, has a son, and is now pursuing a life-long dream. He wants to establish a Peace Park on Geoje, a museum and memorial complex that will help keep the memory of the Hungnam Evacuation alive for future generations of Koreans and Americans. His idea is gaining momentum, and there's even a committee looking into the feasibility of bringing a Victory Ship (the SS Lane Victory) to Geoje to be the centerpiece of the museum. Exciting things are happening, and I'll do whatever I can to help Kimchi 5 make his dream a reality.
Kimchi 1
Another person I've interviewed is Sohn Yang-Young, or Kimchi 1. He, too, has become a spokesperson for all those rescued at Hungnam. Kimchi 1 grew up on Geoje, moved to Busan, and finally settled in Seoul. Throughout his childhood and early adult years he lived with a terrible family tragedy. Despite his parents' good fortune at having been rescued from the Chinese Army in December 1950, a crushing sadness filled their lives. In a panic to leave and certain they'd return in a few days or weeks, after the US forces repelled the Chinese attack, they'd left their nine-year-old son and five-year-old daughter with family members. It would be safer, they reasoned, to leave their children behind to avoid the potentially dangerous journey to the South. Kimchi 1's mother and father regretted the decision for the rest of their lives. Unable to return to Hungnam after the war, they never saw their children again.
In my interview with Kimchi 1, he told me he never saw his mother smile; she frequently cried and was depressed. It's a heart-breaking story, one that reminds us of the cruelties of war. It also reminds us that the impact of the Korean conflict spans generations and is still a raw wound for many families.
Mr. Sohn is now a successful businessman, is married, and has three children and four grandchildren. Although he's never met or communicated with his older brother and sister, still trapped in North Korea, he misses them and wonders what their lives would have been like if they'd escaped to the South.
The last thing he told me the day I interviewed him was:
All these years I've been telling my children to think about the life I've lived and what it was like to be a refugee. I also tell them to think about how the Americans came to a strange land, gave their lives, and rescued so many people . . . we should not forget the sacrifices of the young soldiers. Their lives were just as precious as ours.
And What Happened to Kimchi 2, 3, and 4?
No one knows. The story of the five babies born on the Meredith Victory is gaining attention in Korea but is relatively unknown. It's anyone's guess as to what might have happened to the other children. Did they live successful, productive lives like Mr. Lee and Mr. Sohn? Do they have families? Or did they live the hard life of a refugee caught in a cycle of poverty and oppression? Most likely they don't even know they were born on the Meredith Victory. They were just told they were babies when their parents escaped from North Korea. They - and we - may never know the real story.
Click on each picture below to see the caption.
Top pictures: Kimchi 1's baby picture (Photo courtesy of Sohn Yang-Young/Kimchi 1);  and, Kimchi 5 (center) with his family on Geoje Island, circa 1954 (Photo courtesy of Lee Gyeong-Pil/Kimchi 5).