The Kim Sisters to K-Pop – Korean Music Makes Its Mark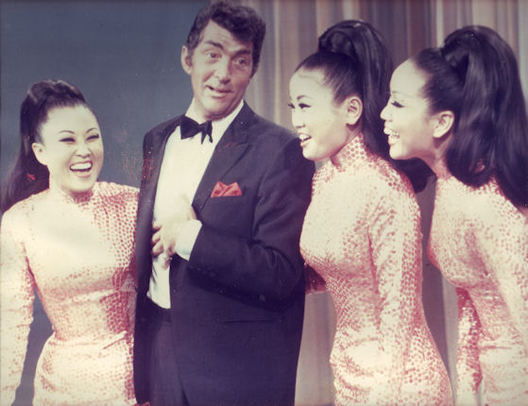 Koreans love their music. From Pansori, a traditional Korean, operatic-style performance with a singer and drummer, to K-pop, the phenomenon that's sweeping the world with its all-boy and girl bands, to the ever-popular karaoke, or "noraebang," establishments where friends, usually after a night of drinking, sing in small rooms equipped with a sound system, video screen, and thousands of song selections, Koreans have always enjoyed sharing a tune. 
Just a few weeks ago, the all-male group BTS performed on Dick Clark's "Rockin New Year's Eve" show. They're popular in the US, apparently, and became the first K-pop band to perform at the American Music Awards and win a Billboard Music Award. Did I mention they're also the first Korean band to have over 10 million Twitter followers?
K-pop mania also exists north of the DMZ, and in case you hadn't heard, Hyon Song-wol, a North Korean K-pop star, was in Seoul this week inspecting venues for her band's upcoming Olympic performances. As the leader of Kim Jong-un's hand-picked, all-girl band, Moranbang, Hyon was treated as a celebrity and made headlines throughout Korea. During her visit she was mobbed by thousands of people trying to get her picture or watch her eat breakfast, and she was constantly surrounded by South Korean security forces. Many Koreans, however, weren't as impressed and protested her visit, believing it only played into Kim Jong-un's "charm offensive." She's gone now, but her trip's repercussions, positive and negative, are still being felt.
All of this reminds me of the incredible power of music and the documentary, "Try to Remember," a film directed by Kim Dae-hyun. The movie is a wonderful tribute to Korea's first internationally acclaimed girl band, the Kim Sisters.
Composed of two sisters, Sook-ja (Sue) and Ai-ja Kim, and their cousin Min-ja (Mia), the trio formed in 1954. Only 12 years old when they started singing for American GI's stationed in Busan, their performances became an instant hit. But times were hard, and the three girls and their family struggled to survive in war-torn and impoverished South Korea, sometimes missing meals, going to bed hungry, and wondering if they'd ever have "normal" lives.
Sook-ja and Ai-ja's mother, Lee Nan-young, a well-known musician from the 1930's (her song, "Tears of Mokpo," was a hit in 1935 and became a pre-war classic) pushed the young girls to excel and master their craft. Their hard work and perseverance eventually paid off. By 1958 the Kim Sisters were one of the top groups in South Korea, and the following year an American music producer offered them a recording contract. Their dreams of stardom were suddenly becoming a reality.
They left Korea that year and were soon performing nightly gigs in the entertainment capital of the world: Las Vegas. During their nearly decade-long run in the United States, they were on The Dean Martin Show and appeared on The Ed Sullivan Show over twenty times. They also met Frank Sinatra and Dinah Shore and were featured in Life Magazine. They performed in cities across America, from Los Angeles to Chicago and New York to Honolulu. They became hugely popular in the States, and in addition to their exceptional musical talent - between the three of them they played nearly 20 instruments - they became goodwill ambassadors of South Korea.
Today, their music is all but forgotten. But their legacy lives on. They were the pioneers of Korean music on the American continent and paved the way for Korean musicians who followed. Mia and Sue, now in their late seventies, went separate ways in the late 1970's but both still enjoy performing. Sadly, Ai-ja died of cancer in 1987. 
The documentary, "Try to Remember," is a moving testament to the ground-breaking music of three talented and dedicated women, and I'm grateful that Kim Dae-hyun preserved their story and invited us to attend the film premier in Seoul last year. The documentary reminds us of how important it is to keep music, past and present, alive. It's part of what makes us human.
Top picture: The Kim Sisters with Dean Martin, 1967. (photo credit: wikimedia commons)