During the Darkest Hours Shine the Brightest Stars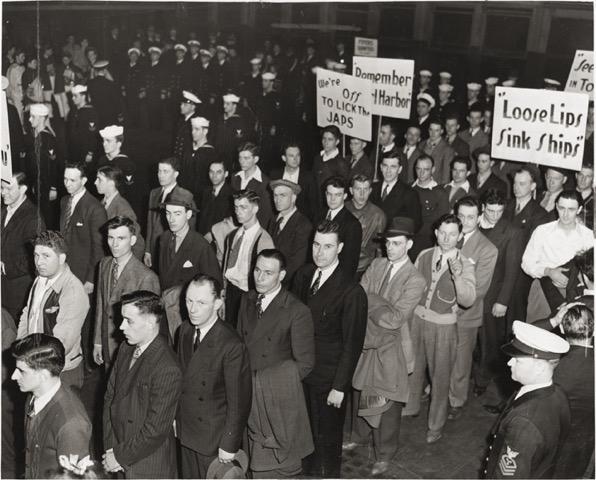 They lived for the moment. They struggled, loved, failed, succeeded, and carried with them the enduring sentiments of optimism and hope, uncertainty and fear. The days, months, and years of their lives passed quickly, and like many of us, they wondered where the time had gone. But despite their "ordinary" lives, they performed extraordinary acts of heroism and selflessness.
For the American men and women of World War II, and the Korean conflict that followed, life was hard. But joined by millions of people from around the world who believed, as they did, in freedom and democracy, they rallied and eventually stopped the forces of fascism and totalitarianism that threatened their way of life. Their victory over tyranny and oppression came at a high cost, but they prevailed.
For me, the person who embodies this spirit of defiance and courage is my grandfather. For others, their grandmother, father, brother, great aunt, or possibly someone they read about in history, represents those, who through their sacrifices and determination, made their communities, countries, and the world a better place. We are indebted to them all.
Their stories of bravery and perseverance are endless, and as a former US Marine, high school history teacher, and writer, I've tried to keep the memory of these courageous men and women alive for future generations. It's my, or rather our, duty. Not to glamorize what our relatives, neighbors, and countrymen did during these tumultuous times, but instead to show how these good - not perfect - people did the right things, for the right reasons, in difficult circumstances. It's a simple yet powerful concept.
We are also reminded that the "greatest generation" was made up of fathers and mothers, husbands and wives, and sons and daughters, who, like us, were just going about their daily lives doing what they thought was best for their families, friends, and fellow citizens. Thankfully, when it came down to the ultimate test, they listened to their "better angels." Despite overwhelming odds, they didn't compromise or capitulate; they stood strong and persevered.
Last week I saw the film Darkest Hour, and it reminded me of how close Hitler and the Axis powers came to ruling the world. We now take for granted that the Allies would eventually win. Of course they would; they were the good guys. But for those alive at that time, there were no guarantees. For the millions who died during WWII, there were no unconditional surrenders, ticker tape parades, or reunions with family and friends.
During my 25 years as a teacher, I repeatedly told my students that it's up to them to learn about and share their grandparents' and great-grandparents' stories: the "Rosie the Riveter" stories; the Pacific and European theater stories; the Holocaust stories; and the Korean War stories. I hope the students in my class learned more than just significant dates and events. I hope they learned that during the darkest hours of history, the brightest stars shined. 
Top picture: Men standing in line to enlist after Pearl Harbor attack, December 1941. (Photo credit: explorepahistory.com)