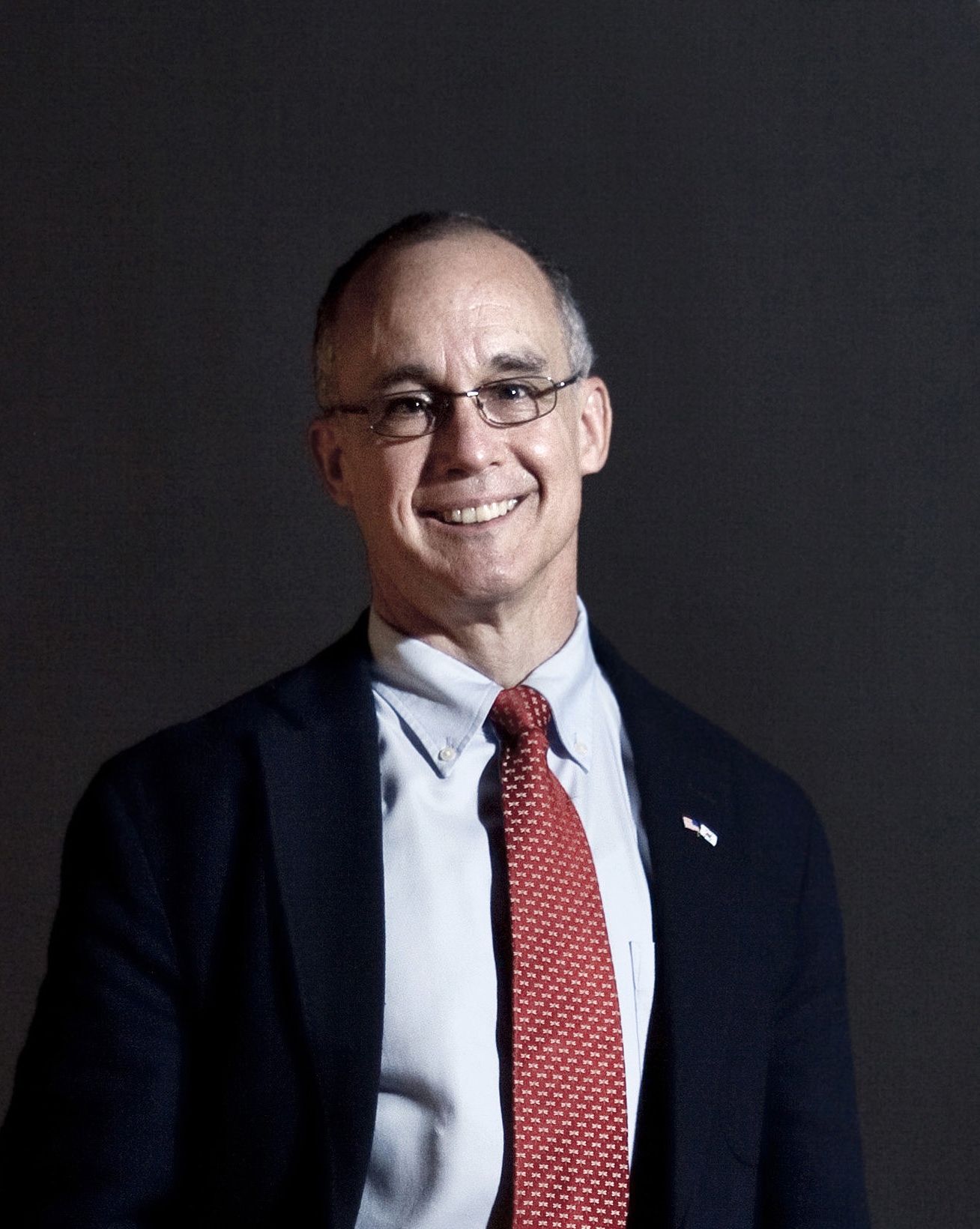 Ned Forney is a writer living in Seoul, South Korea. He is currently working on a non-fiction book about North Korean refugees rescued from Hungnam, North Korea, during a little-known 1950 US/UN humanitarian operation.
With the support of the Ministry of Patriots and Veterans Affairs (MPVA) and the Hungnam Evacuation Memorial Committee, Ned has interviewed 30 former Hungnam refugees and in his book will weave their tragic stories into the larger untold saga of the Hungnam Evacuation - the largest US military amphibious evacuation of civilians, under combat conditions, in American history. 
100,000 North Korean civilians were saved during the 15-day operation, and it is estimated that nearly a million descendants of those rescued now live in freedom in South Korea, the United States, and throughout the world.
Ned is a Marine veteran and the grandson of the late Edward H. Forney, USMC, who served as the evacuation control officer at Hungnam during the Korean War.
Watch Ned and J. Robert Lunney talk about the Heungnam Evacuation at The Korea Society in New York City on Dec. 14, 2017.
---
For a brief history of the Heungnam Evacuation, listen to this short podcast of Ned talking with Jenna Gibson at the Korea Economic Institute (KEI).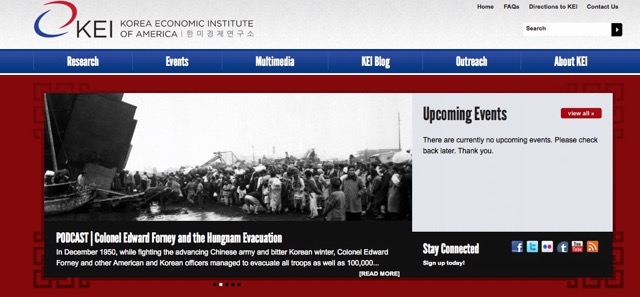 Heungnam Remembered Presentation
Ned was invited to present with Mr. J. Robert Lunney at the Korea Society in NYC on Dec. 14, 2017. They talked about the Heungnam Evacuation and Mr. Lunney's experience on the Meredith Victory.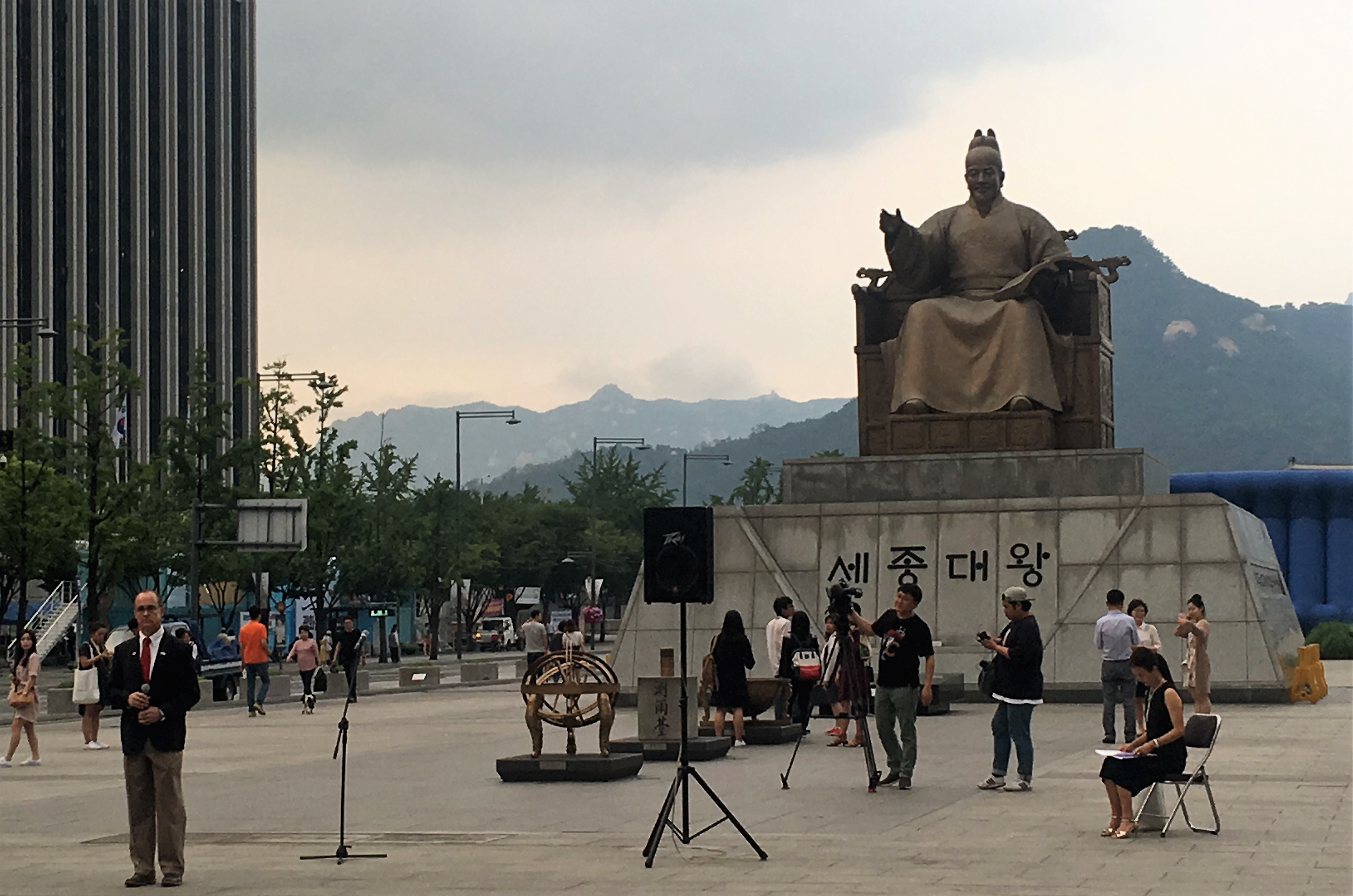 Remembering 625 Peace Vigil
On June 25, Ned gave a speech at Seoul's historic Gwanghwamun Square highlighting the 67th anniversary of the start of the Korean War and the Heungnam Evacuation. Click here for more pictures.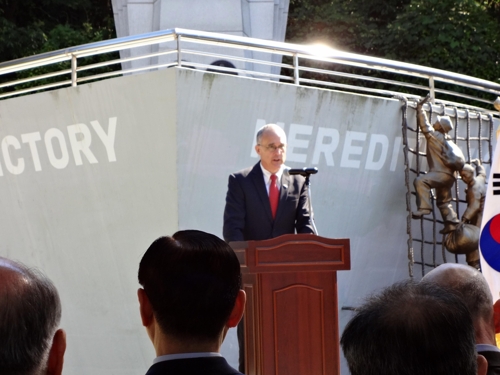 Heungnam Evacuation Memorial Ceremony 
Ned was a guest speaker at the Heungnam Evacuation Memorial Committee's annual ceremony on Geoje Island, South Korea on May 26, 2017. His speech was mentioned in an article written by Yonhap News.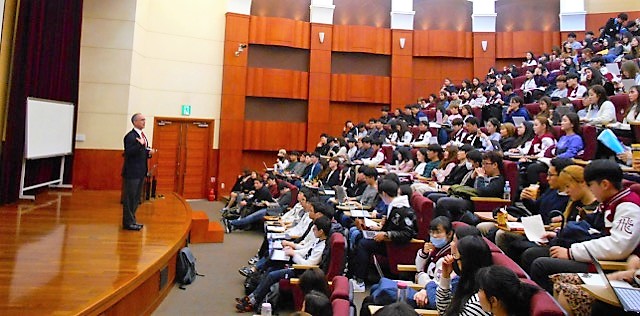 Guest Lecturer at Korea University
On April 6, 2017, Ned gave a presentation about Hungnam to over 150 students in the Business Department of Korea University.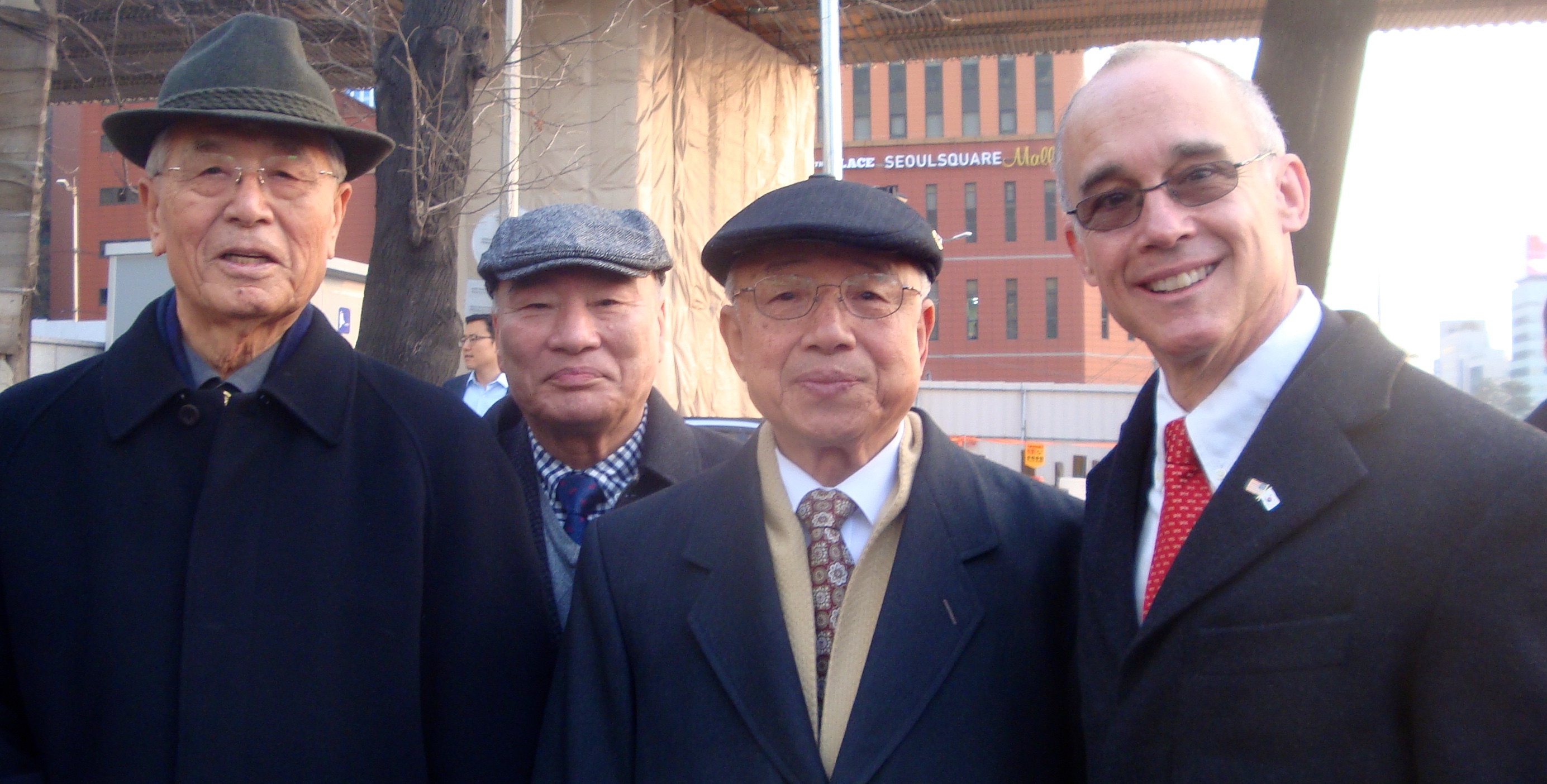 Dr. Hyun Bong-Hak Memorial Statue
Ned served on the Dr. Hyun Bong-hak Memorial Committee. The statue unveiling ceremony took place on December 19, 2016 at Severance Alumni Building at Seoul Station.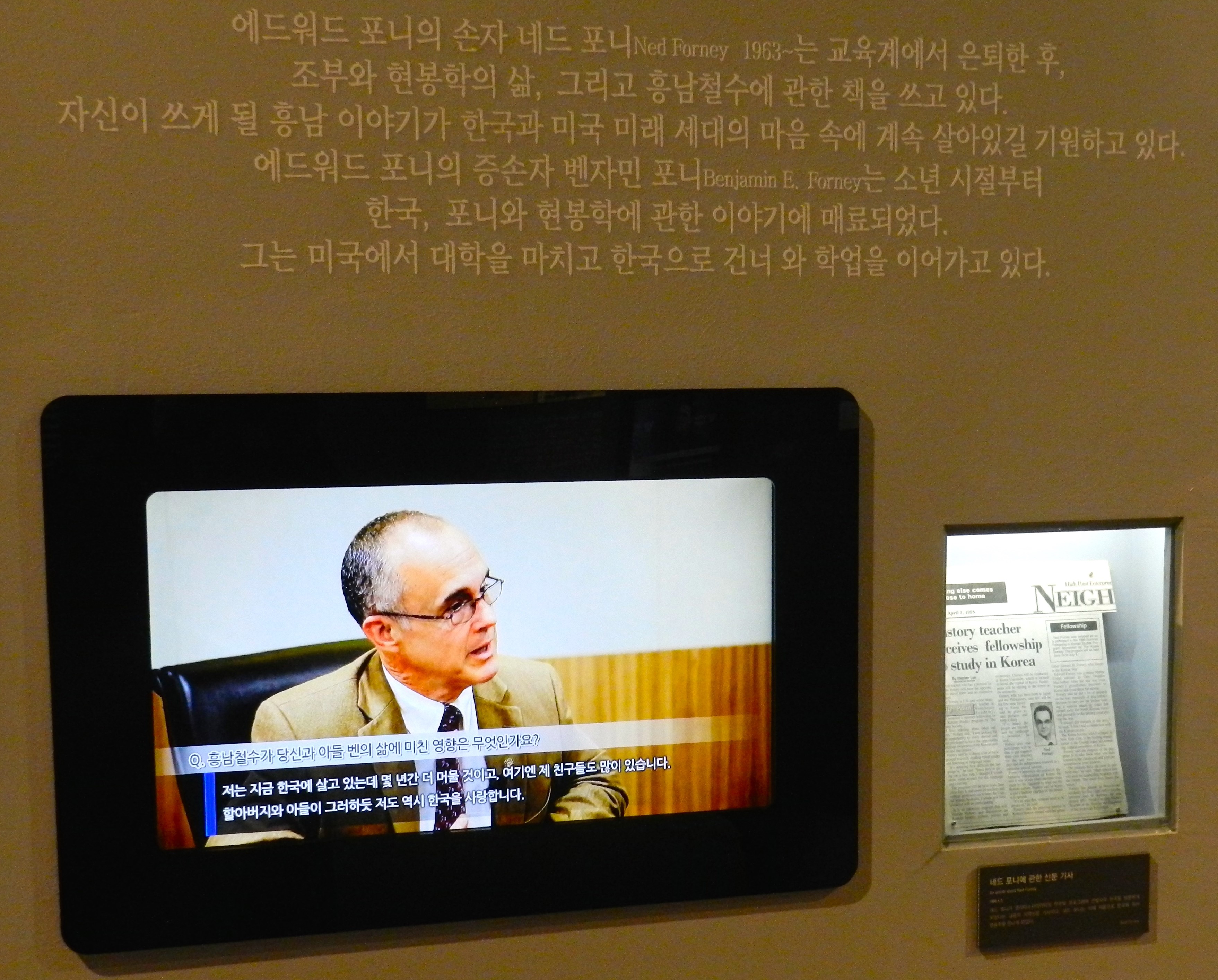 Heungnam, The Winter of 1950

 

Exhibit
The Museum of Contemporary Korean History celebrated the 65th anniversary of the Heungnam Evacuation in December 2015. Letters, pictures and personal objects from the collections of Dr. Hyun Bong-hak and Col. Edward H. Forney, USMC, were featured in this educational exhibit as was an interview with Ned.